Always On™ Support
We're here to answer it!
Truepath's Always On Support Provides Customers With Quality Support
Our servers are monitored round-the-clock and our engineers react quickly to issues. We want you to have the answers you need as soon as possible. If you have a technical issue please use one of the methods below to contact us, or use one of the Online Help Guides below.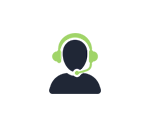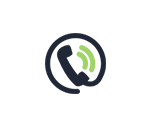 Phone support
To help us better serve you, please provide your account ID, username, and/or web address. Phone Support available M-F 7:30AM-4:00PM Pacific Time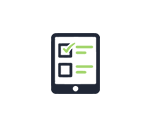 Online Support From
Use Truepath's Online Support Form to send your request/concerns. Available 24/7. Emergency support requests will be answered promptly.
Current Server Status
Truepath Christian Web Hosting servers are high speed, systems designed for enterprise load conditions. Our servers are monitored 24/7 to maintain functional status. Only unscheduled downtime impacts reported uptime.
| SERVER | STATUS | UPTIME | NOTES |
| --- | --- | --- | --- |
| Control Panel | | 100% | Everything is running smoothly! |
| Web | | 100% | Everything is running smoothly! |
| MySQL | | 100% | Everything is running smoothly! |
| DNS | | 100% | Everything is running smoothly! |
| Mail | | 100% | Everything is running smoothly! |
Online Help Guide
Truepath offers an extensive online library filled with hosting information. Choose from the menu on the left or table below to find information about your hosting related questions.
| SUPPORT INFORMATION | SUMMARY |
| --- | --- |
| Web Hosting Fundamentals | A PDF file that focuses on what web hosting is about – and what it is not. This PDF is a must read for newcomers to web hosting. |
| FAQ | The FAQ page offers answers to 80% of the most common web hosting questions. Some questions are general where as others are specific to Truepath's web hosting environment. |
| Control Panel User Guide (cPanel) | This is a comprehensive guide to using Truepath's award-winning control panel. This page will cover most questions related to using the control panel. |
| Website Builder | This page is a user guide for Website Builder users. If you are a new or experienced Website Builder User, this page will have most of the information you need. |
Have a question about Christian Web Hosting & Email or
Need to Register Your Domain?
Call Us at (760) 480-8791